18th May: ESFA Final: The team have arrived and here's the view from my room. All in good spirits!
18th May: ESFA Final: here are the team outside the stadium in the evening sunshine. Everything has gone well today. We are ready!
19th May: ESFA Final: now it's time for us to face up to Kipling's two great impostors – victory & defeat. And also to the worst of all: fear of failure.
19th May: How to best support our Boys? What about these CGS designer socks? I think I could start a trend!
19th May: ESFA Final: here's the stadium in all it's magnificence. Awesome indeed!
19th May: What happens to Old Caistorians? They come back & support their old School! Thanks to these three for their help here.
19th May: At the Madejski stadium – warming up to cheer on our boys!
19th May: CGS support raises the roof on the stadium, as our team warms up! Not long to go now!
19th May: The stadium from pitch-side. It really is enormous! Our team have done so well to get us here. We're so proud of them.

19th May: Well, it's all over & we were well beaten on the day. But we can hold our heads high after playing with great character!
19th May: Joe Laverick is named Man of the Match after a tremendous performance! What a hero!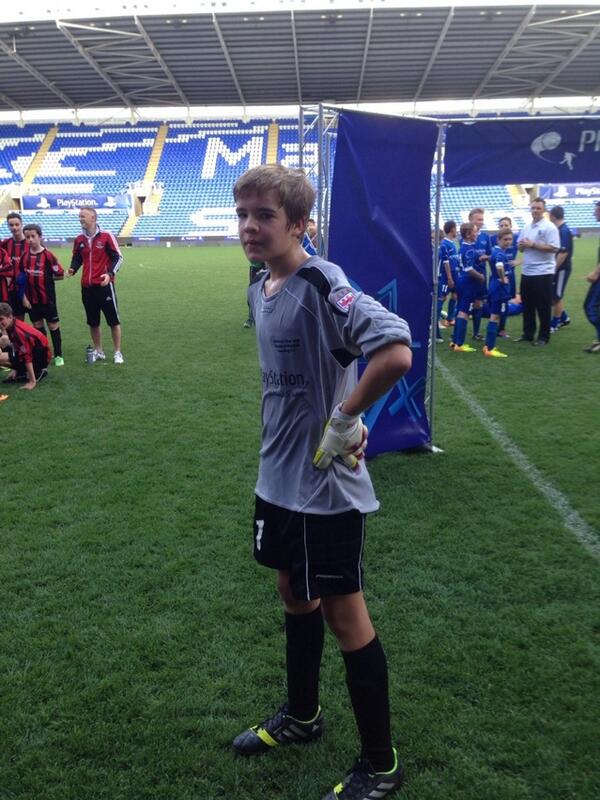 19th May: Iconic design of the year for me comes from, you guessed it, the Madejski Stad. Amazing how a few rods can be so key!