Our second Sixth Form School visit to Krakow, Poland, took place on the 9th -12th February.  The visit included Auschwitz-Birkenau, The Jewish Quarter, the Galicia Jewish Museum, including a talk with the grandson of Pawel Rosolowski (who was a Holocaust survivor), a tour of the main sights of Krakow and a visit to the
Wieliczka 
salt mines.
The trip offered students the opportunity to study the Holocaust, in order to use is as a case study when looking at the Problem of Evil and the idea of a benevolent God, as part of the Religious Studies: Philosophy and Ethics A Level course. Students found the visit thought provoking,
visiting Auschwitz-Birkenau, in particular, is a difficult experience, but certainly worthwhile in trying to understand the atrocities of the Holocaust.
The Galicia museum and relative of a survivor talk, offered a very personal insight into life in the camps and the walking tour of the old Jewish Ghetto (with the temperature coming in at -10°C, not including wind chill factor) helped form a picture of what life was like for the Jews during the Holocaust.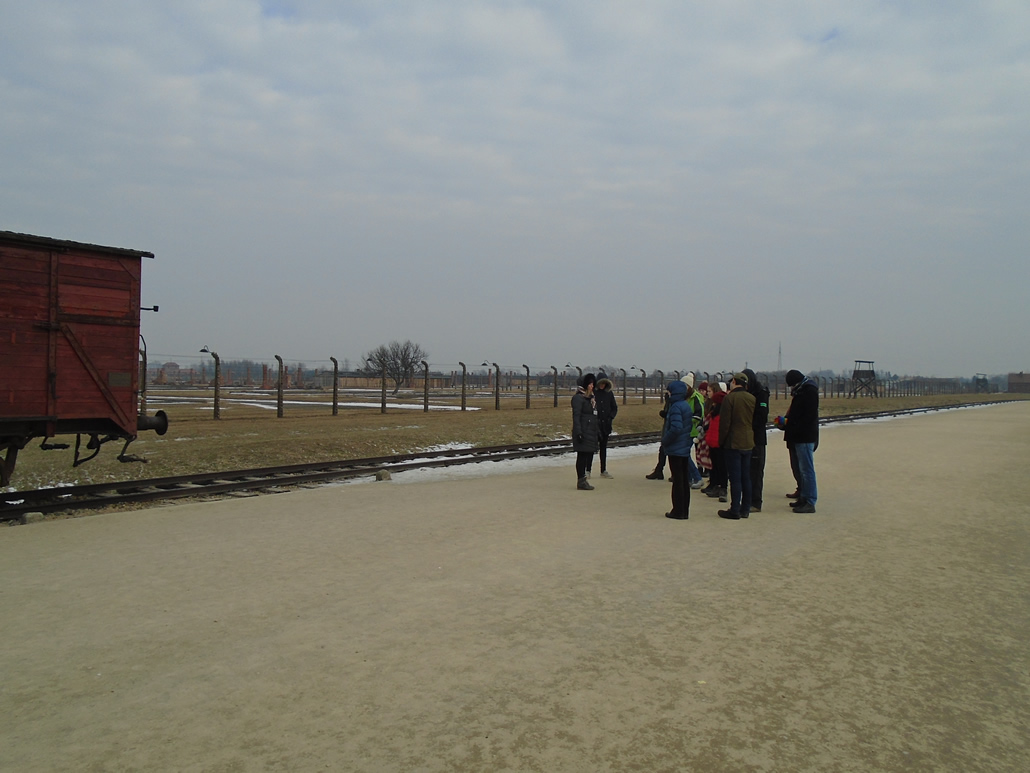 For the first time, on these visits, we finished the visit off with something a little different with the
Wieliczka 
salt mines. If you ever get the chance to see them do so they were incredible.
As for our students, they were an absolute credit to the School and it was a real pleasure taking them to Poland. Given there was quite a lot of walking (in particularly cold conditions) they were exceptional.