The first performance of 'The Wizard of Oz' was greeted by a sold out Town Hall and an audience response worthy of the MGM original. Everyone from cast to chorus, orchestra to crew, costume to art and props to make up made sure that the audience were met with a riot of colour, talent and enthusiasm wherever they looked. This really was a Wonderful Wizard of Oz!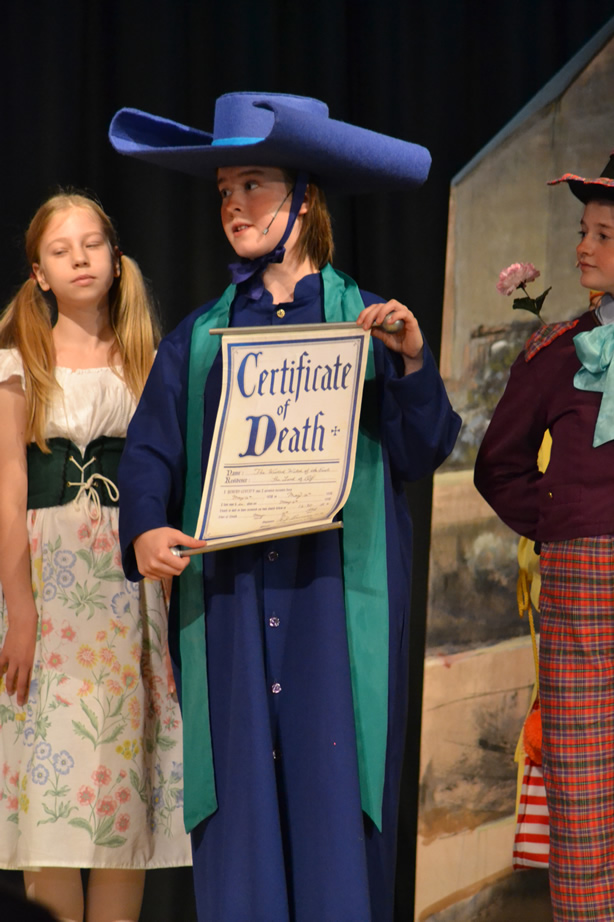 Second Night of Wizard Of Oz a Triumph
Expectations were already sky high after the opening night but all those involved, both onstage and off, more than rose to the challenge as Caistor Town Hall was treated to another Wiz of a show last night that had the audience singing in their seats. It would be impossible to pick out individual performances but little Lola is certainly enjoying her moment in the limelight as Toto!
The final trip over the rainbow will be tonight, tickets are already sold out but if there are any returns, these will be sold on the day. Contact the School Office for details.