Over the last two weekends 45 CGS students in 7 teams  undertook their Bronze DofE practice expedition in the Lincolnshire Wolds.
Parents dropped off their children at various start points across the Southern part of The Wolds ready to walk routes that they had planned themselves. After a briefing and final checks from their supervisors they set off. This was the culmination of many months of training and planning in the classroom, putting all that theory into practice. The students had to carry everything they would need over two days, including tents, clothes, stoves and food, this made for some heavy rucksacks. The teams navigated their way along their 15km routes all coming together to camp for the night at Goulceby. As the day wore on the weather turned and the rain made their progress more challenging.
All teams arrived safely and pitched their tents and cooked their evening meals. After this any dampened spirits were raised and they all seemed to relax and enjoy the evening. The cold and dark meant an early night and a well deserved sleep.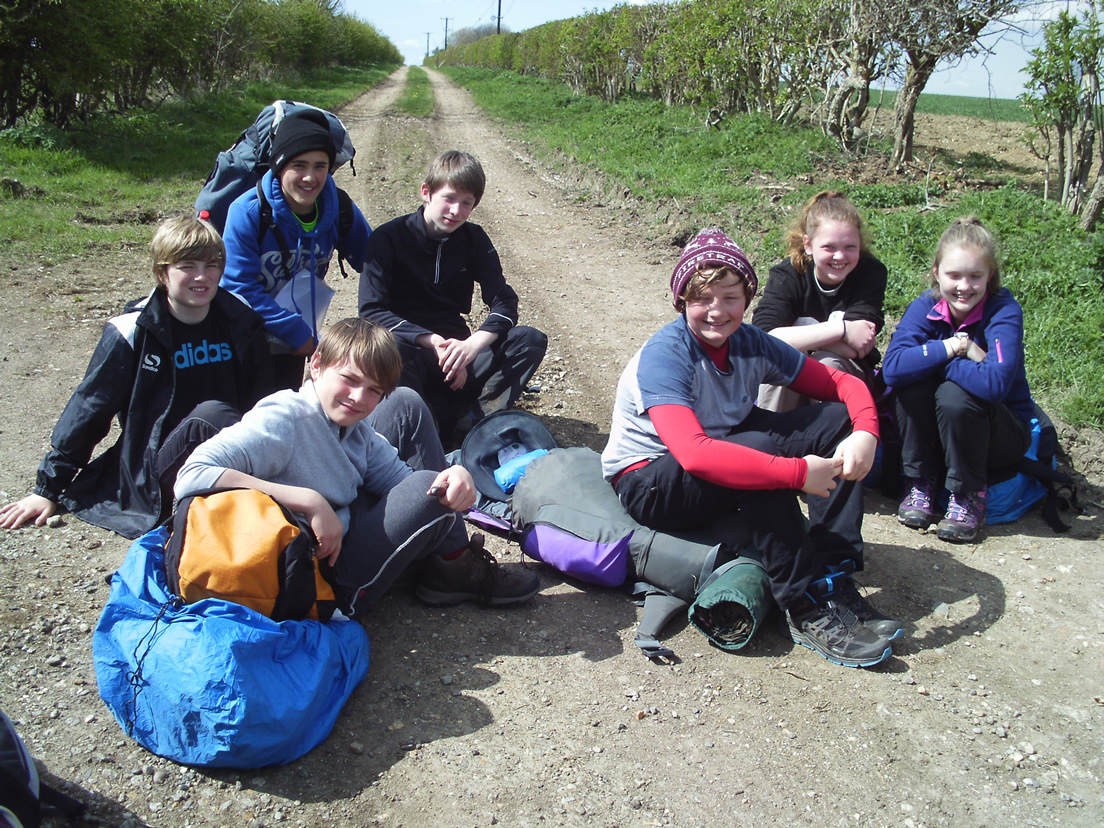 A cold and fresh early morning greeted the expeditioners  and with an early start planned it was straight on with taking down tents, cooking breakfast and repacking rucksacks. All teams were ready by their planned start times and so began the second day's walking. The weather was kinder and as the day went on it became warmer. Although we can't say that everything went without incident everything was resolved and the students learned a lot about the practical skills they need, which is the purpose of the practice expedition.
All teams finished their day, some with blisters or sore legs but all with a great sense of achievement.   Well done.

Photos from the weekend can be seen here.