Caistor Grammar School held their Duke of Edinburgh Awards Evening on Wednesday 15th January 2014.  34 students received their Bronze Award Certificate and 21 students received their Silver Award Certificate.  There were 8 students who were congratulated on achieving their Gold Award, 6 of these students are now studying at University.  Gold Award Certificates will be awarded to students at a presentation at St James' Palace later in the year.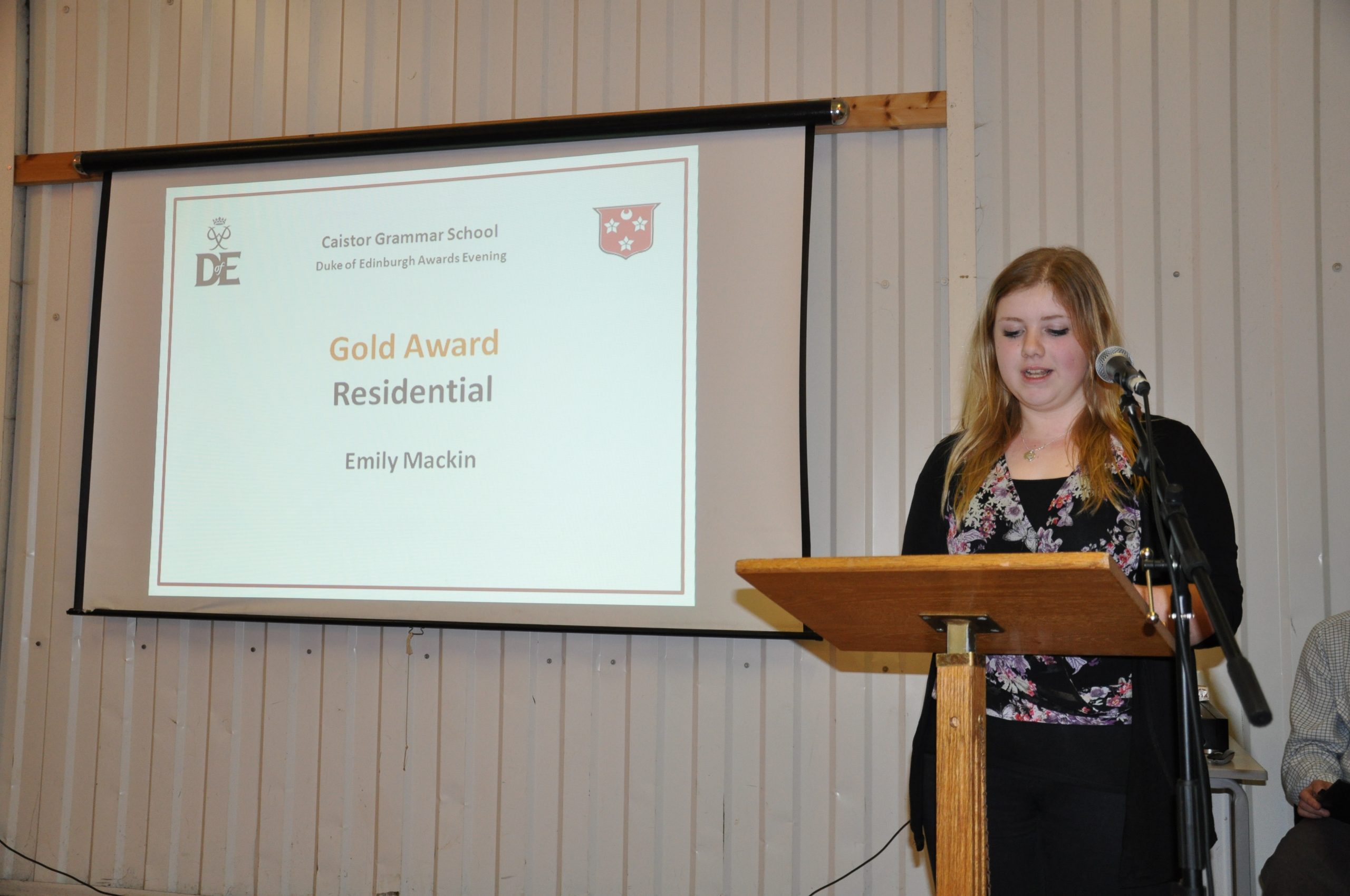 Squadron Leader Sue Freeman RAF was the Guest Speaker.  Sqn Ldr Freeman was one of the first female-fast jet pilots to fly the Tornado F3 and is currently the Officer Commanding of the Yorkshire Universities Air Squadron.  She gave a most inspiring and amusing talk and presented the students with their certificates.
The evening included presentations given by Isabella Chase, John Asumang and Emily Mackin, a musical interlude by Rebecca Jex on the trumpet, and a group expedition presentation given by Charlotte Bell, Antonia Feilden, Daniel Kent, Chloe Legard, Jed Maliyil and  Harriet Salmon,
                                                    Picture by Linda Oxley
Our congratulations go to all those students who received their Duke of Edinburgh Awards.