Caistor Grammar School students celebrated an unprecedented year of success in achieving a record number of Awards at their Duke of Edinburgh's Awards Evening last night (Thu 08 Jan 15).
The surprise Guest of Honour presenting the awards was local hero Guy Martin, inspirational motorcycle racer, truck mechanic and TV presenter. Guy and the students were joined by family, friends, School Governors and staff, and Award volunteers in celebrating their achievements.

During the evening there were a number of entertaining presentations by the students themselves, outlining their efforts in the various sections in completing their awards, before each was presented with their certificates by Guy Martin.
Mrs Jo Hoare, Award Scheme co-ordinator at the School said:
"The Duke of Edinburgh's Award Scheme in Caistor Grammar School is going from strength to strength. This academic year has seen a record 104 students sign up to the Award Scheme at Bronze, Silver and Gold Level."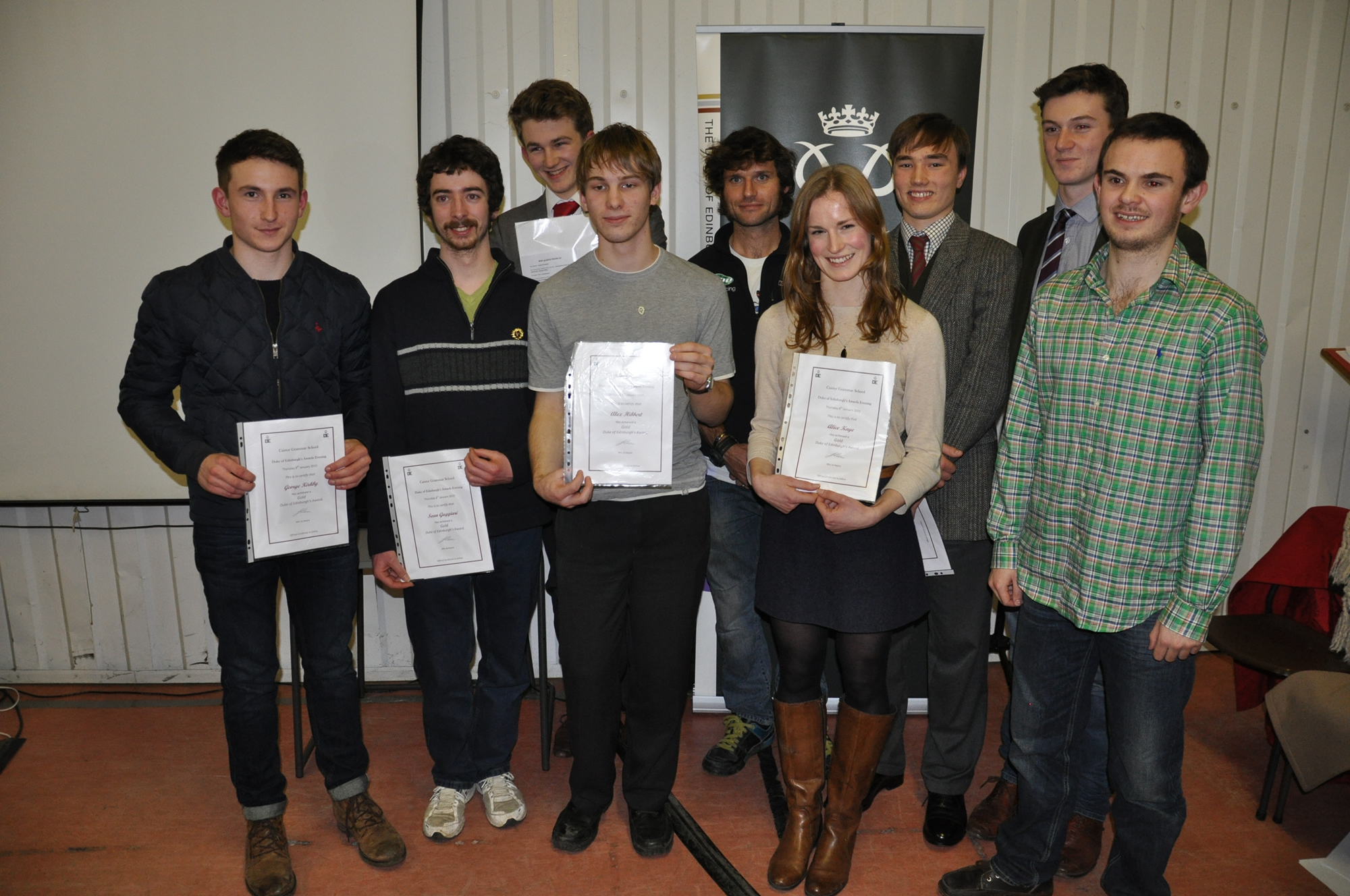 "This has only been possible due to the commitment, dedication and enthusiasm of my DofE Award staff, volunteers, supervisors and assessors and with the support of Jacky Secker and Barry Sinclair from the Lincolnshire County Award Office. All have spent the last 12 months and more in trying to inspire, guide and support our students to achieve their award."

"Last night was about recognising the achievements and celebrating the success of those students who have successfully completed their awards. We were proud to be able to ask Guy Martin to present a total of 81 Awards: 43 Bronze, 24 Silver and 14 Gold."
"We were thrilled when Guy agreed to attend our event. He embodies the principles of what the DofE Award Scheme sets out to achieve and this is absolutely evident in the way in which he applies himself and has achieved success: Self-management; Problem solving; Team working and Communication; and a positive approach to work. He is an excellent role model and we are really grateful to Guy for giving his time in congratulating our students".

Another highlight of the Award Scheme's year at Caistor Grammar School was the attendance of 10 Gold Award students, with Headmaster Mr Roger Hale, at a presentation ceremony held in St James's Palace, London in the presence of HRH Prince Phillip in November last year.
Headmaster Roger Hale said after the event:
"I am immensely proud of all our students' achievements in the Duke of Edinburgh's Award Scheme. It is a wonderful scheme and we carry it out at this School with distinction. My thanks go to all those staff and friends of the School who contribute to its running so successfully and especially to Mrs Jo Hoare, our DofE Coordinator and Mr Dave Moffat, her deputy."
More photos from the evening can be found here
More information about the Duke of Edinburgh's Award Scheme at CGS can be found on the School's website https://www.caistorgrammar.com or at http://www.dofe.org