Last weekend 34 of our students set out on their Bronze practice expedition. This was their first opportunity to bring together all the knowledge and skills they have learnt in the classroom every Friday lunchtime since last October so it is the culmination of a great deal of hard work.

The five groups made their way to the start points which were clustered around Horncastle. They were met by their supervisors who checked that they were all ready for this great undertaking. Once checked and briefed the teams set off. They followed a route that they had planned themselves, the supervisors monitored their progress from a distance but took the opportunity to provide some extra training now they were out of the classroom.

All groups made good progress and the heavy rain that was predicted failed to materialise making it a pleasant day for a walk in the Wolds. At around tea time the groups began to arrive at the campsite at Goulceby. Even though there were many tired young people with sore feet the task of setting up camp and cooking the evening meal meant that there was no real time for rest just yet. With tents pitched and food cooked and eaten the rest could begin and it was soon time to settle for the night, the rain had stayed away.
The morning was very cold with frost covering the tents and the grass. Despite this there was still a lot to do, breakfast to be cooked, tents to be packed away and rucksacks to be repacked for the second day of walking. This was all completed in good time and by 8.30 all groups had left the campsite and were on their way. The freezing condition of the morning gave way to glorious sunshine and it became really warm, which can make conditions challenging.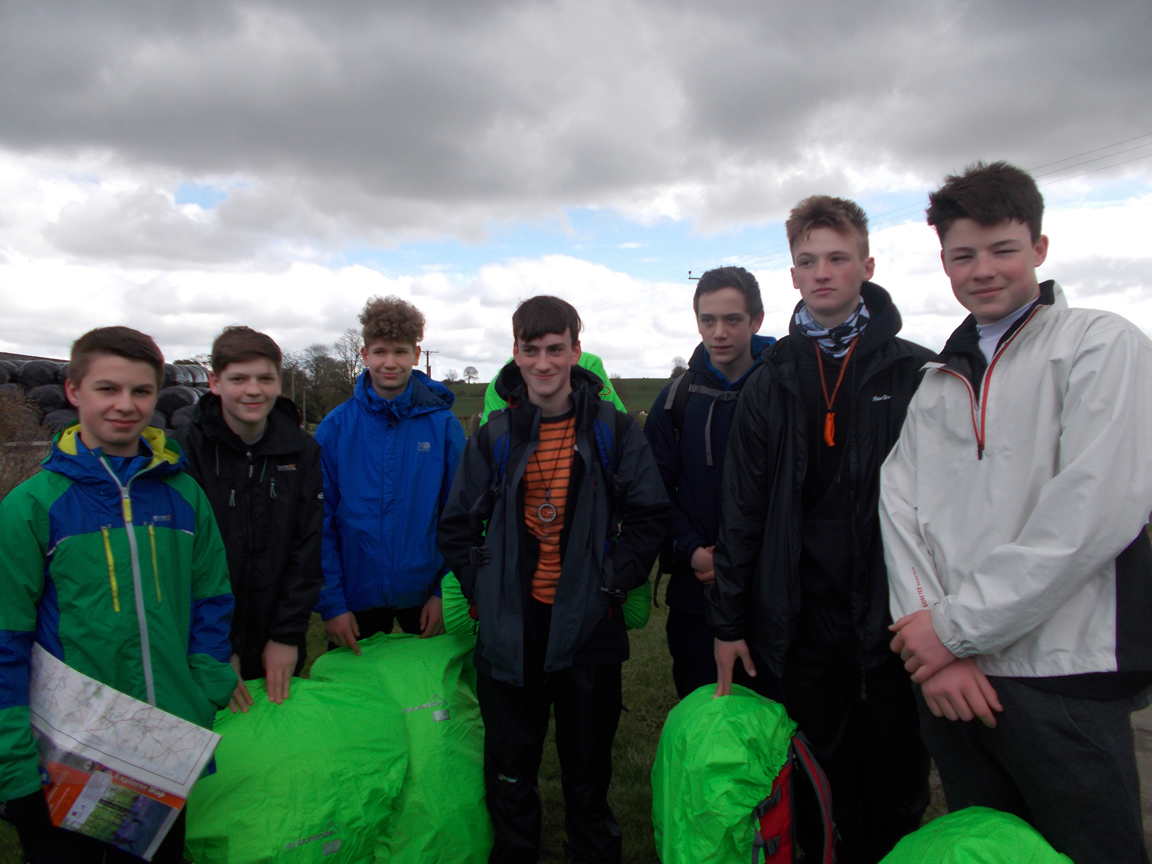 With one day's experience behind them progress was very good and by early afternoon the groups started reached their finishing points to be collected by parents who no doubt carried them off to a hearty meal and a welcome shower.
This weekend is a real challenge and all of the students should feel proud of their achievement and go onto the assessed expedition with confidence. Well done to you all and a big thank you to all the supervisors who once again gave up their weekend to enable the expedition to go ahead.
Please click here to see more photos