At the beginning of the summer holidays, 17 Year 12 students of German and History enjoyed six sunny days in the German capital city.
Accompanied by Herr Wilton and Frau Turner, the group enjoyed a packed programme of some of the most interesting and famous sights and museums of Berlin. On the first day, we discovered much of the historic centre on a walking tour (led at breakneck speed by Herr Wilton), which finished with a tour of the Reichstag, the German parliament.
On the second day, there was a moving and memorable guided tour at the House of Wannsee Conference, where leading Nazis met to rubber-stamp the murder of Europe's Jews. Afterwards we explored the city of Potsdam and took a fabulous boat trip back to Berlin.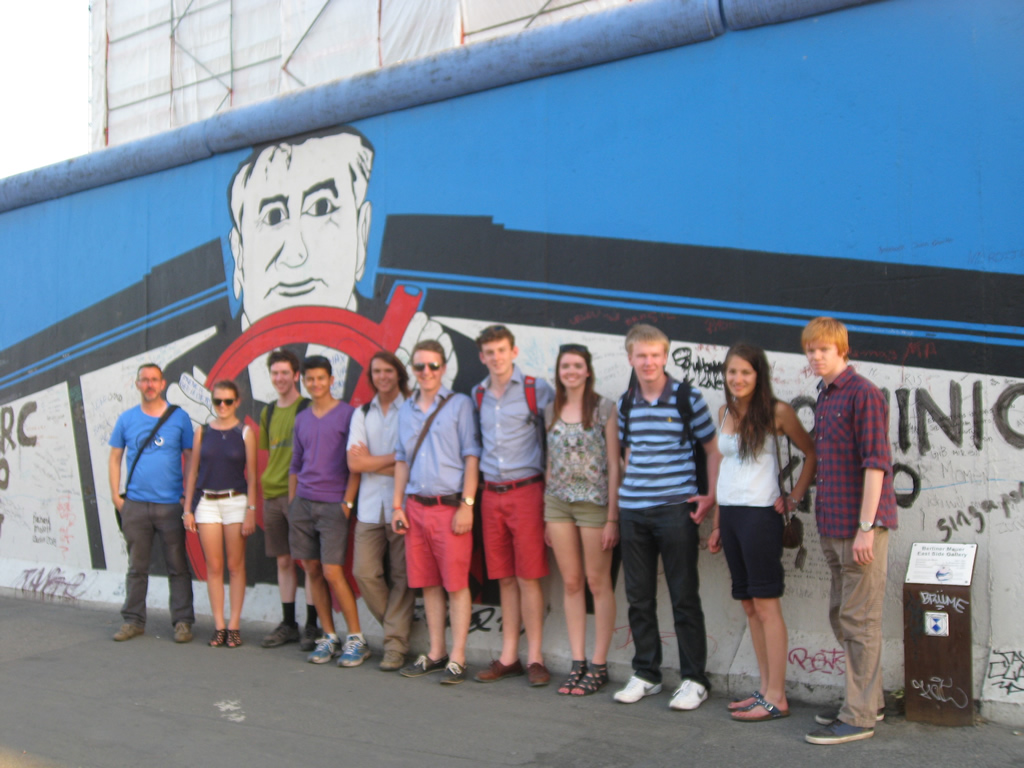 Other highlights included a guided tour of the Berlin Wall memorial site and the
Topography of Terror as well as lots of great meals eating in the street cafes
and restaurants of Berlin. You can see a display of our trip outside M1.