As term comes to a close we are congratulating our Merit winners in Year 7,8 & 9. Merits are collected over the term which are classified as academic or citizenship merits. The winners in each category are awarded with vouchers: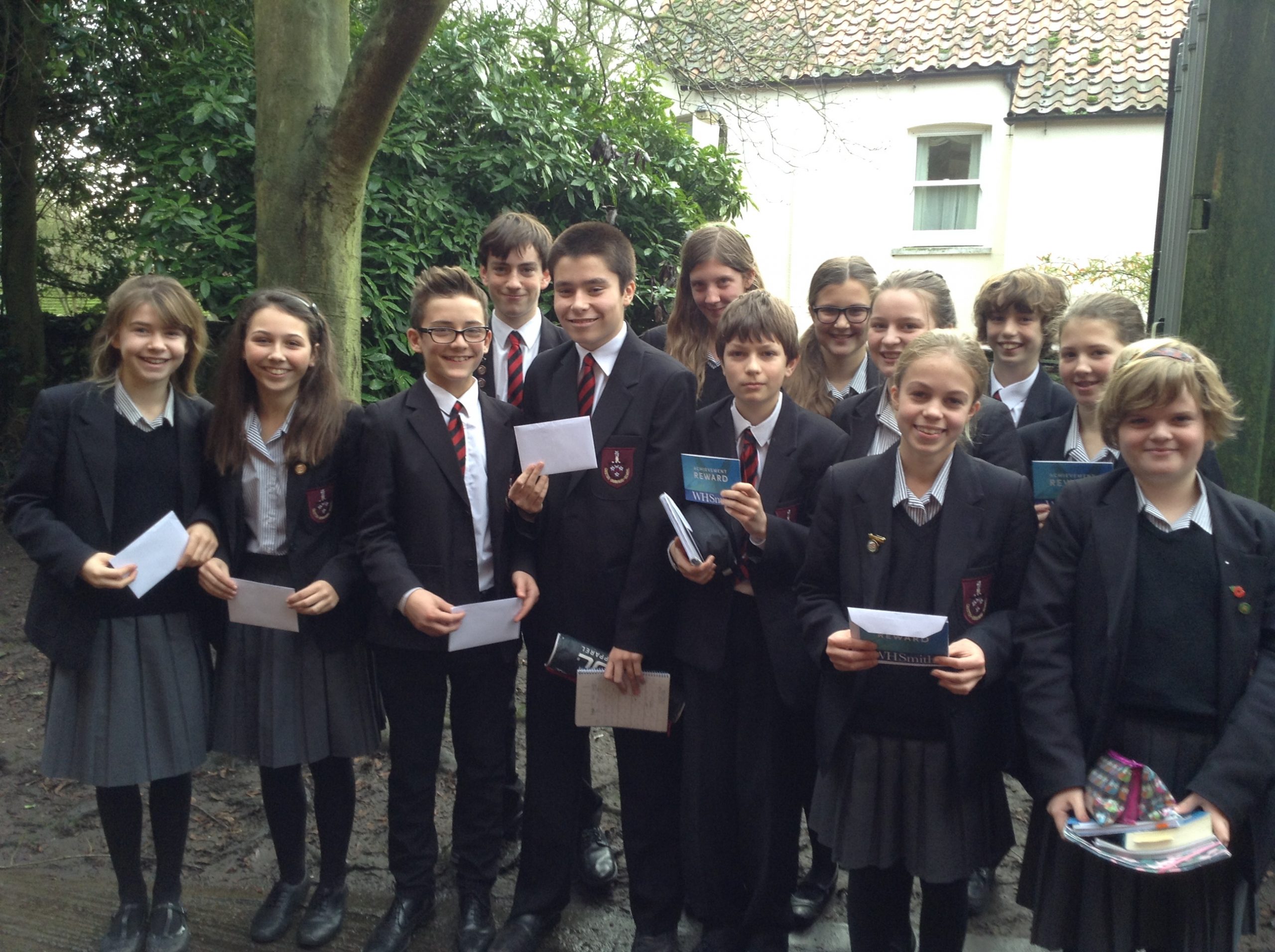 Academic  – 1st –  Francesca Shepherd; 2nd – Aidan Parker Citizenship – 1st – Imogen Horton; 2nd Charlotte Morton
Year 8
Academic – 1st – Toby Hibbert; joint 2nd – Anna Carter and Michael Durham Citizenship – 1st – Alicia Bowker; 2nd Emily Barrett
Year 9
Academic – 1st Thomas Christie; 2nd Melissa Williams Citizenship – 1st Lydia Handsley; 2nd Ailsa McTernan
Congratulations also to the R.E.F. Ideal winners in Year 7, 8 & 9. Students are nominated by their peers for showing the values of Respect, Excellence and Friendship across the summer term. Then the students with the most nominations receive votes from staff. The students with the most votes are awarded a certificate and pin badge.
Respect 
Year 7         Rory Longcake
Year 8         Tegan Hinch
Year 9         Ailsa McTernan
Excellence
Year 7        Pawel Grab
Year 8        NikitaTan
Year 9        Laura Brady
Friendship
Year 7         Ayse Uysa
Year 8        Alicia Bowker
Year 9        Laura Jackson