On Saturday 17th January four students travelled to Derby University to take part in the regional final of the Top of the Bench Chemistry Competition. This is a competition open to all schools in the East Midlands , so it covers a huge area. Following success in the earlier round our students went through to the final.
After an early start the students, Laura Brady and Raian Jaibaji, both of year 9, Alex Goodburn year 10 and James Smith of year 11 arrived at Derby University. When all twelve teams had arrived and all teachers were dismissed, the competition began. The first session was a quiz and this lasted for 30 minutes. The  half time results were announced and our students were in a very creditable third place. This was followed immediately by the practical test. Our team worked very well and managed to get some good results.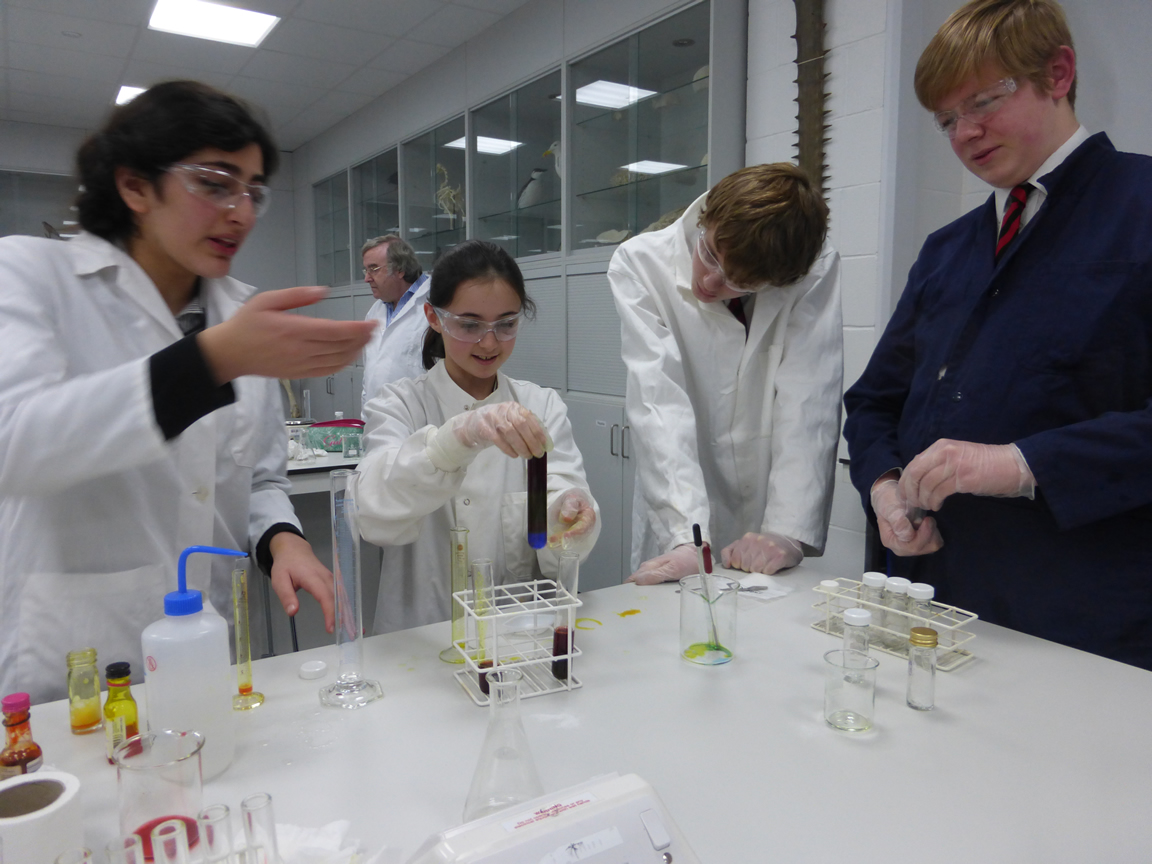 The tension built over the lunch break as we all awaited the final results. There was slight disappointment as it turned out that we were unable to maintain our earlier success and we dropped out of the top three. The day was a great experience for our students and they did very well and I am sure that they enjoyed the day. Thanks must go to Mrs Leaning who organised the trip.
It turned out that the day's activities were organised and led by a past student of CGS, Samantha Drake is now a lecturer in Forensic Chemistry at Derby University.