On the 16th of May 2014 we had our annual Year 7 trip to Walsingham. We had a scorching hot day for the three hour journey.  The aim of our day was to learn about pilgrimage firsthand.  We started our day at the Roman Catholic Shrine where a very nice nun took us into an amazing church which was the perfect balance between modern and old times. The nun told us about how Walsingham became one of the top pilgrimage places in the whole of England. Even today over 250,000 people visit both shrines in Walsingham every year.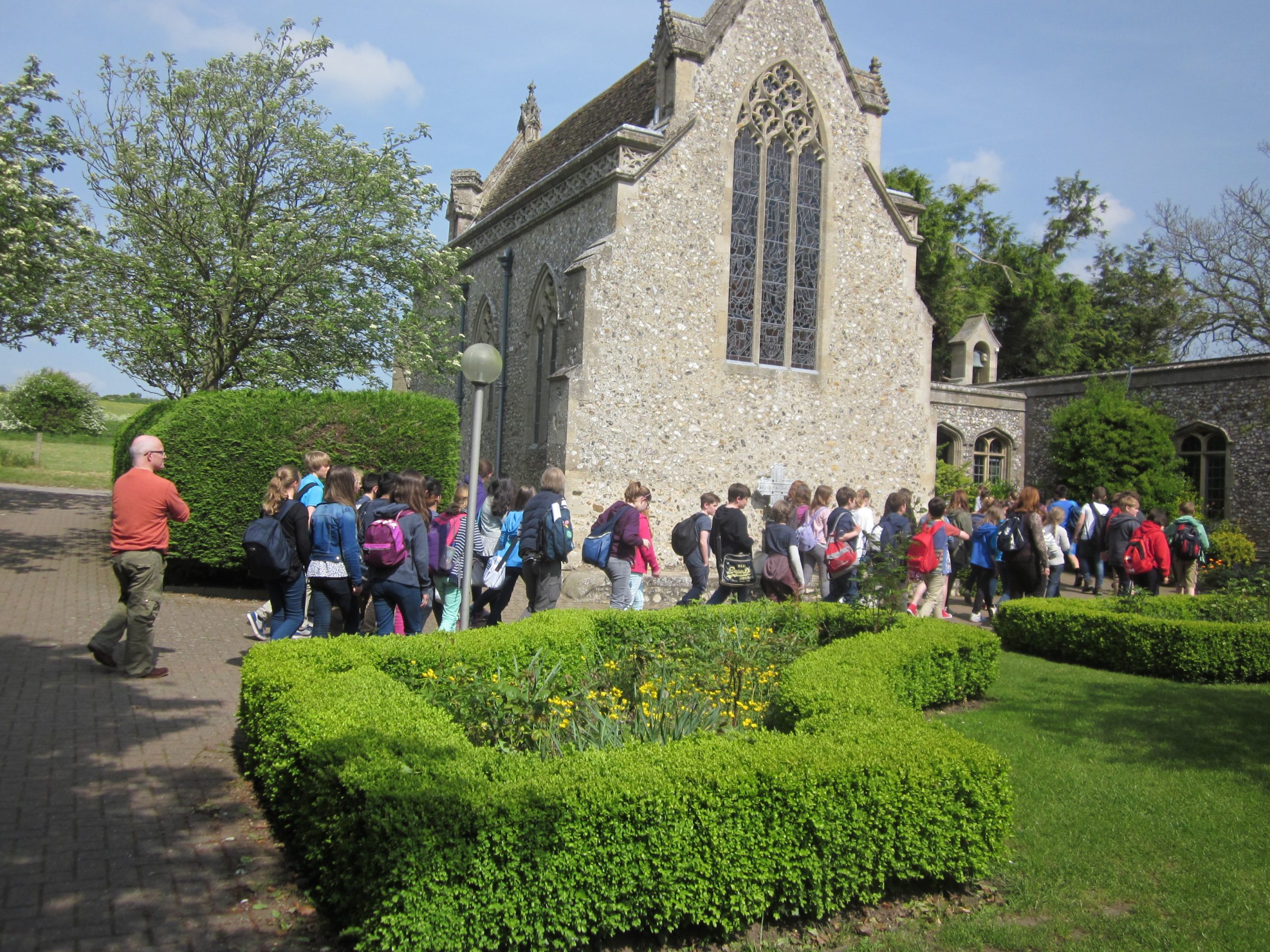 We looked inside the slipper chapel where pilgrims used to take their shoes off to walk the Holy Mile. There was just enough time to have a quick stop for an ice cream as it was so hot.  We then walked the Holy Mile where some of the braver of us joined the old tradition and took off our shoes. The walk took us to the Anglican Shrine where we met with a resident monk to have lunch.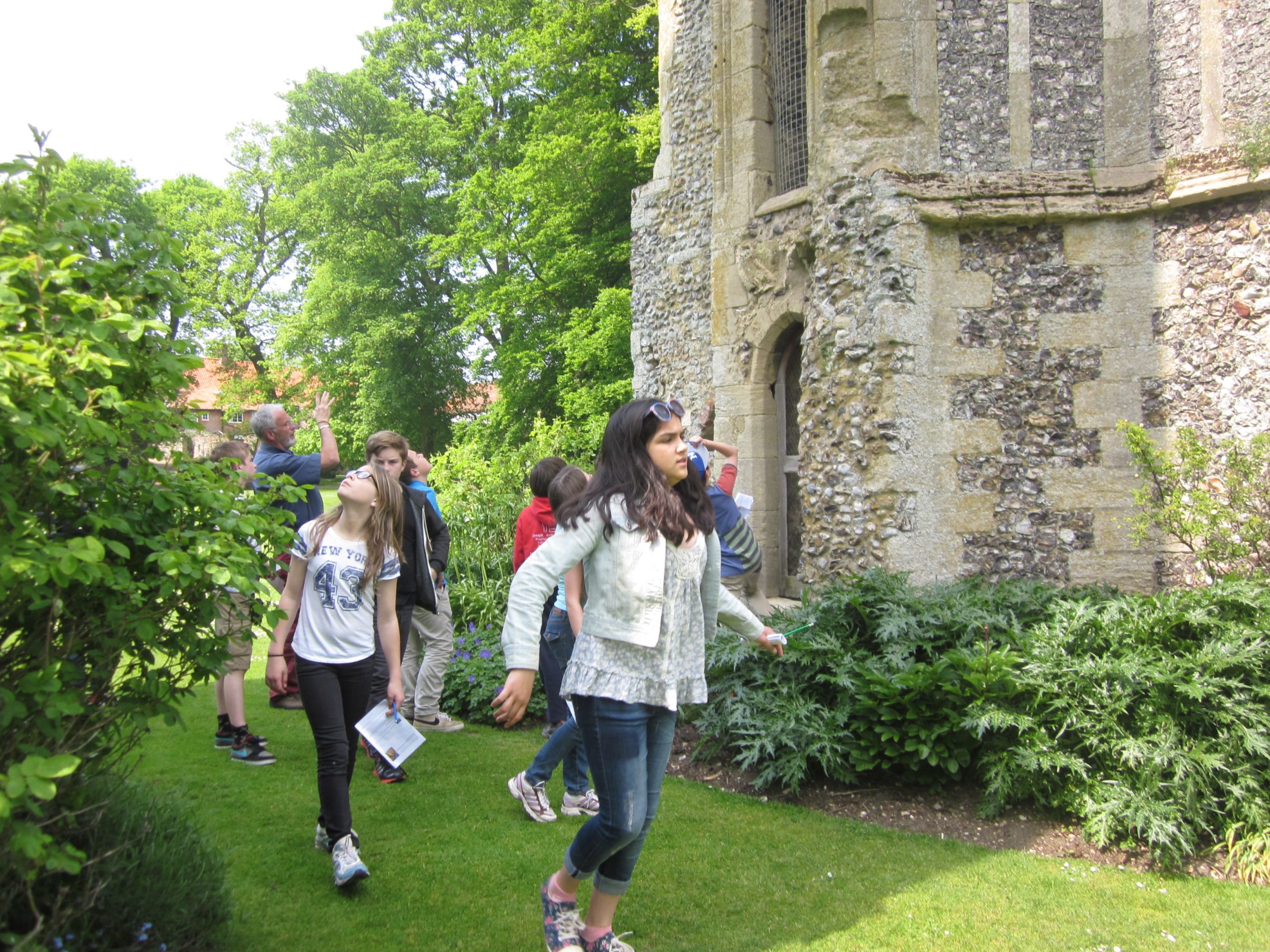 After lunch in the sun admiring the beautiful grounds of the shrine, we split into three groups to do a range of activities which included: Walking to the Abbey grounds to see where the Monastery once stood.  The great eastern window is still there and is beautiful.  Here we got to see where it is believed the original shrine of Our Lady of Walsingham stood, we saw the Holy wells, the old crypt and were shown what it is believed the monastery looked like before Henry VIII ordered for them all to be destroyed.   After this we went into the new shrine and holy room where some of us lit a candle.  Many of us then took part in a service called the Holy sprinkling where we could have some water from the holy wells. We then went to some other places within the grounds. Despite a very long  journey, the trip was most enjoyable and made everyone think about pilgrimage, their beliefs and why people go on a pilgrimage .
Written by Callum Fotheringham 7z